---
Tackling obesity is a priority to address health inequalities and reduce risk for a range of diseases. Empowering individuals by supporting them to change their behaviours can have long term benefits.
Obesity is a growing problem in the UK, affecting around a quarter of all adults and with estimated costs of over £5 billion a year spent on obesity-related illnesses, according to a UK Government policy paper.
The 2020-2021 National Child Measurement Programme in England found almost 28% of reception children are either overweight or obese, and this increases to over 40% by the final year of primary school.
The National Institute for Health and Care Research (NIHR) wants to boost research into the prevention of ill health, and it has identified improving maternal and child health as a key goal for the next decade.
There is increasing evidence that early identification and intervention is important in preventing obesity in young people. Studies have also shown that efforts that include diet or physical activity can reduce the risk of obesity in children aged 0-12 years.

Yet an NIHR review of the research evidence warns that childhood obesity is not being addressed in the most effective way. As well as targeting lifestyle factors through primary care and schools, other drivers of obesity need to be addressed, such as the environments we live in, media, advertising, government policies and the state of the economy.

With this in mind, the NIHR is working with researchers to consider how findings on obesity can be translated into future health policy options, and to consider effective real-world implementation. At the same time, research continues into which interventions (actions taken to improve conditions) are most effective and what different stages of life should be targeted to support individuals with their weight loss.
Carrying excess weight in pregnancy is associated with complications and poorer health outcomes for both mothers and their babies. There is some evidence that excess weight gain in pregnancy increases the risk of excess weight in the long-term for women and their offspring.
In Northern Ireland and the Republic of Ireland, researchers are testing the delivery of a brief, habit-based weight management intervention, 'Healthy Habits In Pregnancy and Beyond' (HHIPBe), for pregnant women who are overweight or obese in early pregnancy. This study, led by Professor Michelle McKinley and Dr Laura McGowan from Queen's University Belfast, aims to establish the feasibility and acceptability of incorporating a habit-based intervention focused on 10 diet, physical activity and weight management tips, into routine antenatal care.
This work began as a feasibility study with women recruited during pregnancy and up to six weeks after childbirth, with researchers assessing:
the differences in antenatal care pathways between the partner sites in Northern Ireland and the Republic of Ireland
screening, recruitment and attrition rates at each of the four recruitment sites
acceptability of the interventions and 'usual care' control as rated by participants
willingness of healthcare staff to recruit women and deliver the intervention as part of routine antenatal care
whether a larger trial is feasible and could be effective at supporting women during and after pregnancy
Ultimately, this work could result in a weight management intervention that is made widely available to pregnant women. It could, therefore, benefit pregnant women and their babies in the short and longer-term by developing lifelong healthy habits.
Visit the HSC Northern Ireland's research website for more information on the HHIPBe intervention.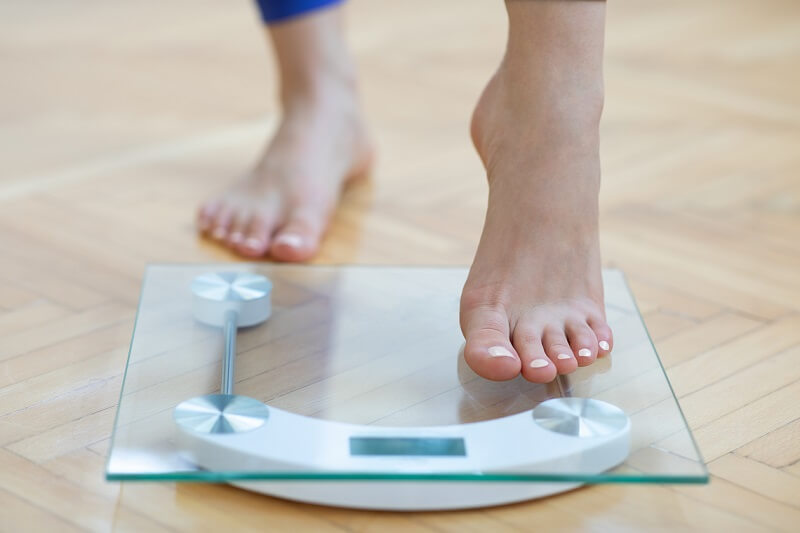 School-based interventions
With one in three children leaving primary school overweight or obese, interventions that target them before 11 are vital. An NIHR funded pilot, MapMe, supported parents after their child's National Child Measurement Programme result. As well as receiving the measurements, the parents of 300 overweight children in reception or year six were also sent guidance images of children ranging from underweight to obese and information on healthy eating, physical activity and the consequences of children being overweight. They also received links to online information and support. A year later, those children had achieved a healthier weight than their overweight peers whose parents had not been sent the MapMe information.

The team is extending the trial to roll it out across nine local authorities to over 55,000 families. They have worked with parents and health professionals to improve the intervention and are testing the effect of including a 'booster' letter six months after the initial support pack. Read the MapMe study details for more information.

Another project in Ireland and Northern Ireland is the Walking Intervention in Schools (WISH) study, which focuses on adolescent girls aged 12-14, a time when physical activity typically reduces. The team recruited young people to take part in short walks led by older pupils aged 16-18 during the school day in or around school grounds. In a pilot, total physical activity increased and in the short term, physical activity behaviour did change.
Researchers Professor Marie Murphy and Professor Alison Gallagher of Ulster University rolled out a larger trial across nine schools, to see if the intervention produces the same results in a larger group. If so, WISH could be adopted and benefit young people across the whole island of Ireland.

This work was supported by the Health and Social Care Research & Development Division; the Cross-border Healthcare Intervention Trials in Ireland Network (CHITIN) programme is funded by the European Union's INTERREG VA Programme, managed by the Special EU Programmes Body (SEUPB).

The NIHR is also supporting research into interventions and support for adults who are overweight or obese.
How you can get involved in research
---