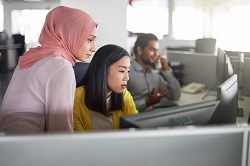 If you're interesting in developing your understanding about what health and social care research is about, we run a number of online courses which are free to attend.
Participating in research is a positive experience - but don't just take our word for it.
Improving Healthcare Through Clinical Research is an online course delivered over 4 weeks and is free of charge. It runs regularly and is an excellent introduction to the world of research and why it's so important for our healthcare today, and in the future. Anyone can take part and the course is available and delivered online so you can complete it at your own pace. You will learn the basics of how research is developed, who carries it out and why it's so important.
What is health research? Have you ever wondered how doctors and nurses know what treatment or care to give? It's only through health research that healthcare professionals find new and better ways of preventing, diagnosing and treating disease. Today's research is tomorrow's treatment. On this course, you will learn how health research happens, why it matters and what to expect if you take part. You will also hear stories from people who have taken part in research; why they volunteered and the difference it made.
The NIHR Journals Library is an online archive made up from five open access journals that covers all published research funded by the NIHR. This video provides a helpful explanation.
Volunteer to improve research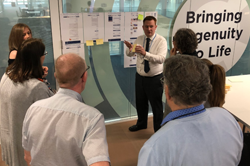 Patients, carers, and the public are essential to our work. You are our greatest strength and we could not do our work without your help.
If you have a more time, feel confident enough to get more involved or have already taken part in a research study and feel passionate about telling others, you might be interested in volunteering.
Research Champions volunteer their time to help spread the word about health and care research to patients, the public and especially those groups who are currently less likely to take part in research.
If you'd like to actively promote health research you could become a Research Champion.
Anyone can be a champion, whether you're a member of the public, patient, carer - as long as you are enthusiastic about health research and are comfortable talking to people about it.
What you contribute as a Research Champion will be shaped around your interests, skills and time. Some commit to regular activities while others may volunteer as opportunities arise. If you're interested, you can find out more by visiting the NIHR website.
If you have direct personal experience of a research topic, whether as a carer, patient or someone who's used healthcare services, this role could be for you. If the study relates to your paid employment, then this role is probably not for you.
You can sign up to review potential research through our online Reviewer Match service. Once you have registered as a public reviewer, you may be invited to review research proposals for one of two NIHR coordinating centres:
the NIHR Central Commissioning Facility (CCF)
the NIHR Evaluation, Trials and Studies Coordinating Centre (NETSCC).
The type of documents you may be asked to review include a research or commissioning brief and a research funding application. Find out more
People in Research is an online list of the opportunities available to you. Researchers use it to find members of the public who want to get involved in their research. You can also sign up to receive an e-mail alert whenever a new opportunity is added that matches your interests.
If you're looking for something more specialist or something specific to your location, here are other research registries you might wish to contact.
Joining a register means you could increase your chances of taking part in a study. The researchers will contact you when something suitable comes along. Visit our other UK Research Registries webpage to see specific registers.
20 million people in the UK live with chronic diseases which can have a major impact on their quality of life and family. Joining the bank means you are helping the future development of healthcare provision and the long-term prevention and treatment of disease.
If you decide to join the bank you will donate a blood or saliva sample, from which your DNA can be extracted. You'll be asked to complete a healthcare questionnaire and consent form. This is so you can be matched to a specific research study. You will also need to grant access to your medical and healthcare records.
Your sample is turned into a unique ID so the research team will not know who you are. If you match their criteria you will then be invited to take part in the study. You decide whether to participate and will only be invited to a maximum of four studies a year. Visit the NIHR BioResource centre website to find out more.
Sign up to Join Dementia Research to help beat dementia.
Our knowledge of dementia currently lags behind that of other major conditions, such as cancer or heart disease. This is why the National Institute for Health Research (NIHR) in partnership with Alzheimer Scotland, Alzheimer's Research UK and Alzheimer's Society has developed Join Dementia Research. It's a service that allows people to register their interest in participating in dementia research and be matched to suitable studies.
Everybody now has that chance to see what dementia research is taking place, both in their local area and across the nation. The service connects researchers with people who want to participate in studies.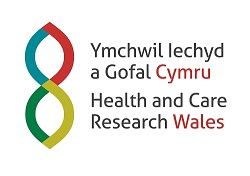 Health and Care Research Wales is an organisation funded and overseen by the Welsh Government's Research and Development Division.
It helps support and increase capacity in research and development (R&D) and manages funding for research.
Members of the public play an essential role in making research happen across Wales. Visit their website to ind out how to make a difference.