---
Prostate cancer is the most common form of cancer in men, with around 52,000 men diagnosed in the UK each year. Early diagnosis, more precise treatments, and fairer access to healthcare can improve the outlook for many.
Survival rates for prostate cancer are improving. Currently, 3 in 4 men diagnosed in England survive their disease for 10 years or more. Yet for reasons not yet understood, black men are far more likely to develop prostate cancer and become very ill or die.
Prostate cancer can be slow to develop and grow, setting it apart from other cancers. Some men may never need treatment. For others, it may be many years before treatment, like surgery or radiotherapy, is needed.
NIHR-funded prostate cancer research focuses on improving diagnosis and finding new ways to manage and treat the disease. So men with the condition can live for longer and maintain their quality of life.
Community outreach to men at highest risk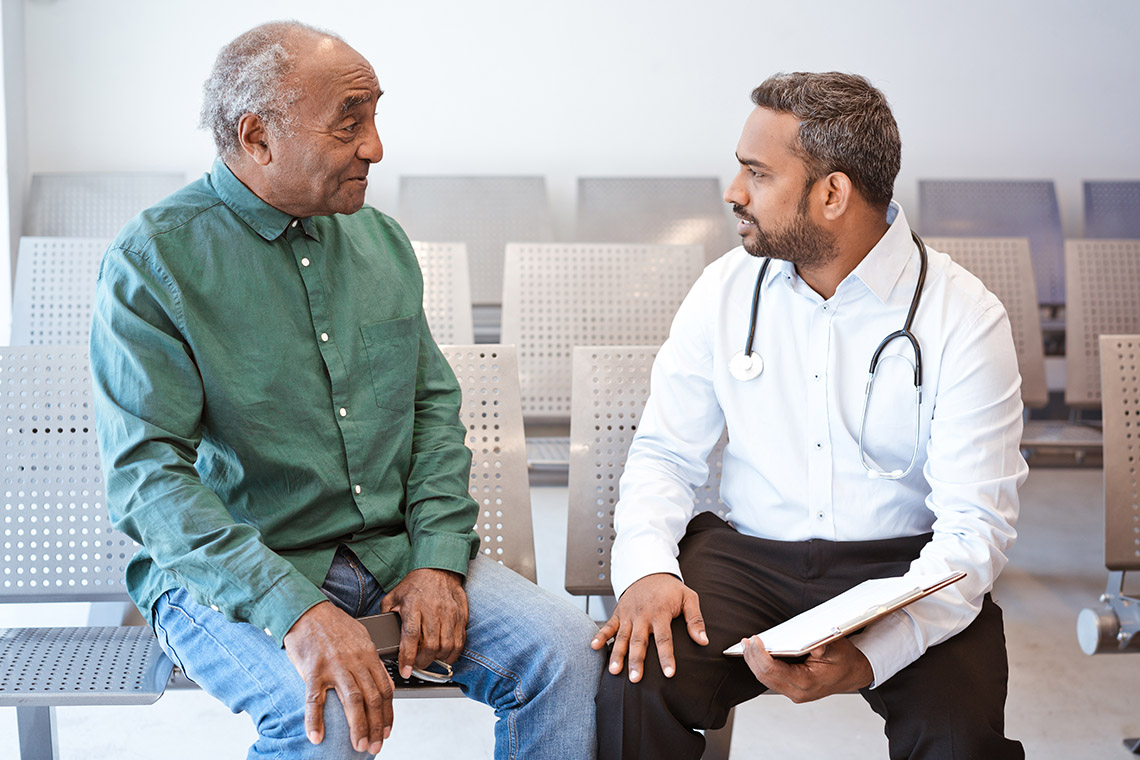 Although prostate cancer affects all men, black men are more likely to develop it at a younger age. They're also twice as likely to die from prostate cancer than white men.
Despite this, black men are less likely to see their GP when they have symptoms of prostate cancer. There are many reasons for this, including culture, faith, and views around masculinity and heterosexuality.
To raise awareness of prostate cancer in this group, Leicester's Centre for BME Health developed a toolkit in partnership with NIHR. The toolkit guides community champions and organisations on how to start conversations about prostate cancer. It explains the barriers faced by this group and gives tips on how to address them - to encourage more black men to seek help if they have symptoms.
Catching the early warning signs
Finding cancer early improves the chances of successful treatment. Prostate cancer is often diagnosed using a special blood test that looks for high levels of a protein called prostate specific antigen (PSA). It is then confirmed or ruled out by a biopsy.
But routine blood tests could also play a part in finding prostate cancer. Research has previously shown that high levels of platelets – cells in the blood that help stop bleeding – can be an early warning sign of cancer.
In a world-first study, NIHR researchers at the University of Exeter analysed routine blood test results from 300,000 people to see how many were diagnosed with cancer within one year. They found that patients with even slightly raised platelet counts are most at risk of prostate, lung and colorectal cancers. The researchers suggest that checking platelet counts could help GPs identify high-risk patients sooner.
The University of Exeter team is also investigating whether GPs should consider ethnic differences in PSA levels when looking at blood test results. Men from different ethnic groups have different 'normal' and 'abnormal' levels of PSA. But these differences are not currently included in guidelines for diagnosing prostate cancer. The results could help GPs find prostate cancer earlier in men from ethnic minority backgrounds.
Making better management decisions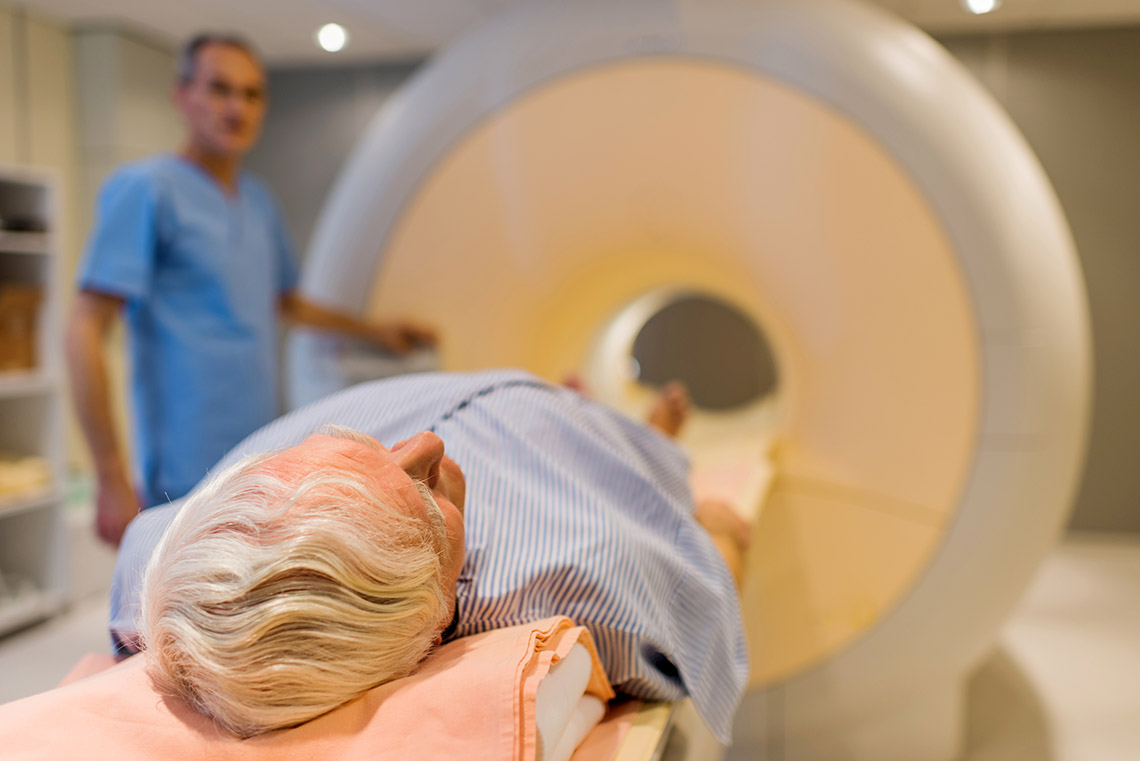 Conventional treatments for prostate cancer, like surgery and radiotherapy, carry side effects. Sometimes these can affect quality of life more than simply monitoring how the cancer progresses over several years.
In a major 10-year NIHR-funded study, researchers led by the University of Oxford compared the outcomes of more than 82,000 men with prostate cancer who underwent surgery, radiotherapy or active monitoring.
Taking place across clinical sites in England and Wales, the study showed 99% of men were alive in each of the 3 groups after 10 years. More than half of men who were actively monitored moved onto treatment. Although surgery or radiotherapy reduced the risk of cancer spreading outside the prostate by half, treatment was associated with damage to urinary and sexual function. The researchers found that 2 in 5 men did not need surgery or radiotherapy for their prostate cancer.
The study is the first to provide reliable evidence that in certain groups active monitoring is as effective as surgery or radiotherapy for preserving life, while sparing many men the negative effects of treatment. It has informed a change in how prostate cancer is managed across the world.
For men who do need radiotherapy, the CHHiP trial has changed the way treatment is delivered nationally. The study found that treating men with fewer but higher doses of radiotherapy was as safe and effective as the standard treatment. Led by the Institute of Cancer Research (ICR), the study involved over 3000 men with prostate cancer and shortened the length of treatment from 37 sessions to 20.
Innovations for more accurate treatments
With the naked eye, cancerous tissue is impossible to distinguish from healthy tissue. Given the prostate is so close to other vital organs, like the rectum, surgical and radiotherapy treatments need to be highly targeted to avoid long-term side effects like incontinence - the inability to control your bladder or bowels - and erectile dysfunction.
The ICR's PACE trial is evaluating the use of stereotactic radiotherapy (SRT) to limit these side effects. SRT uses many precise radiation beams from different angles which meet at the tumour. This helps protect the surrounding tissue from high doses of radiation. The study is comparing stereotactic radiotherapy to surgery and regular radiotherapy.
To improve surgical accuracy, NIHR researchers at Imperial College London are combining robotics and medical imaging. Their modified surgical probe - a tool used explore tissue during surgery - uses heat to create a map of the tumour in real time. The tool could lead to fewer extra treatments, like radiotherapy or cancer drugs, and reduce the risk of life-changing side effects.
Researchers at the Beatson West of Scotland Cancer Centre are trialling an implantable balloon that protects the rectum from radiation exposure during radiotherapy. The Beatson is the only site in the UK taking part in the international study of the ProspaceTM Balloon System. If adopted as standard care, the device could improve the quality of treatment and reduce long-term complications.
Improving fair access to hospital services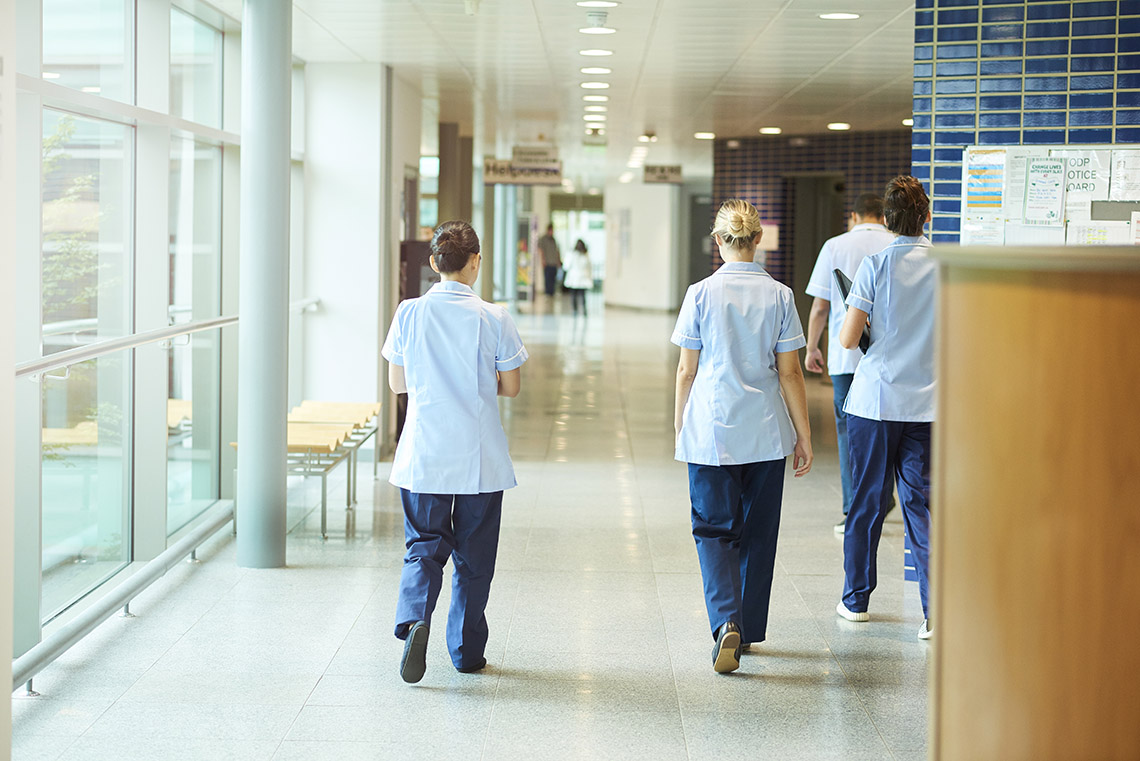 Across NHS England, surgical services for cancer are being centralised to fewer, larger centres so patients can access higher-quality care. For many, this means travelling further for treatment or visiting different hospitals for surgery and radiotherapy.
NIHR researchers, led by the London School of Hygiene and Tropical Medicine, assessed what this means for patients. They looked at the nearest treatment options for 16,000 men diagnosed with prostate cancer. They found that half of the men undergoing treatment did not have access to surgery or radiotherapy at their nearest hospital. And the need to travel an extra 15 minutes or more by car influenced the treatment men received.
The researchers conclude that centralising services may create unequal access to prostate cancer treatment. As part of the study, the team developed a health service planning model to guide future decisions about the closure of cancer centres.
How you can get involved with research