---
Over the past couple of years, the importance of health research has been front and centre in the developments of treatments and vaccines for COVID-19. And while participants in research studies played a vital role in these developments, that's not the end of their contribution.
From the ways we hear about studies in our area, to the techniques used by research teams to gather and understand data, much of our volunteering experience will have been shaped by feedback from past participants.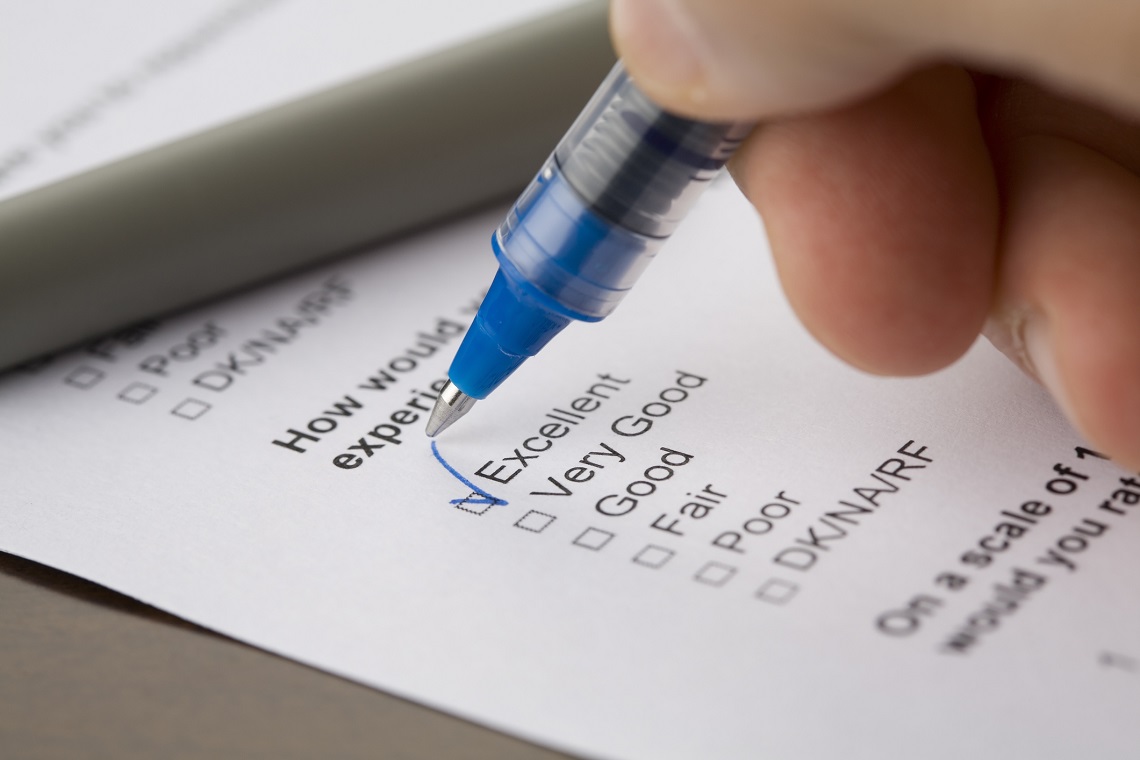 In the National Institute of Health Research (NIHR) Clinical Research Network (CRN), understanding the experiences of those who have volunteered before is vital for improving the way we carry out research so that our volunteers have the best experience possible.
We find out about these experiences through our Participant in Research Experience Survey (PRES), which is offered to volunteers in NIHR supported studies by the research team when they complete their part in the study.
The 2020/2021 PRES surveyed 20,749 participants and 15 local Clinical Research Networks and their partner organisations supported its delivery.
Some of the key findings were:
94% of participants said they would consider taking part in research again.

93% of participants felt valued by researchers for taking part in research.

98% said research staff have always treated them with courtesy and respect.

89% said they had been kept updated during the study.

96% felt they received adequate information before they took part in the study.
Improvement was suggested in three areas that were flagged in the survey to ensure participants had an even better experience:
The practicalities of participation -

Participants mentioned parking, local facilities and appointment times
Feedback -

Participants mentioned wanting more regular updates and consistency of communication
Information and communication -

Participants mentioned having an open line of communication with staff would be beneficial
It's this kind of feedback that research teams act upon in order to help make the volunteer experience the best it can be.
Here are some of the ways participant PRES and participant responses have been utilised by research teams to help shape future studies.
Reducing participant waiting times following real time feedback
The Newcastle upon Tyne Hospitals NHS Foundation Trust used the feedback from the survey to identify an issue with waiting times for participants taking part in the Oxford AstraZeneca COVID-19 vaccine trials.
The original check-in process involved two staff members – one to check participants in and one to call them in for the appointment. But one PRES participant had noted a delay in being seen due to a miscommunication between the two.


The staff were able to act on this almost immediately, and changed the check-in process so that participants would have one member of staff to facilitate the participant through from check in to the appointment.



The change successfully helped make the check-in processes smoother and more efficient and wait times were reduced, making the whole experience easier for participants.
Recognising the efforts of volunteers
One of the aims of NIHR CRN North West Coast network's Research Delivery Strategy was to make research an integral part of healthcare.
An essential part of this would be receiving feedback from research volunteers to see what they felt worked well about their experience and where improvements could be made.
PRES feedback is key for getting these kinds of insights, and so the team looked at ways they could help encourage more volunteers to get involved in PRES.
The team wanted to recognise the efforts of the volunteers and show them how much their contributions had been appreciated. Different ways of distributing the PRES survey while showing the volunteers just how much they were valued were discussed.


PRES "Thank You" cards were created by the in-house team, with three different designs featuring key regional research sites. The PRES QR code and website link were included with the cards, so that volunteer could easily access the survey.



The gesture was greatly appreciated by the volunteers, and after the initial first set of cards were sent out, more were printed and distributed.
Following the "Thank You" card distribution, the team noticed a significant increase in the number of PRES participants compared to the previous year. Responses increased from 870 to 1296. The Thank You cards are now part of NIHR CRN: North West Coast's Patient Engagement Strategy.
Previous findings and the actions they inspired
PRES findings from previous years' studies have led to innovations from different clinical research networks, in order to better improve the patient experience.
Here are a few examples of actions taken across a number of different study sites following PRES responses:
Making research findings easier to access
In order to share the outcomes of studies in a clear, accessible way, one team in Thames Valley and South Midlands developed a poster template which could be easily customised to display the results of their studies across health and community settings in the local area – such as GP surgeries, hospitals and community centres. These posters received positive feedback from the public, and have sparked further ideas for communication with the public about how research makes a difference, such as a local newsletter.




Another team in the West Midlands initiated an annual Research Showcase event to give patients, the public and colleagues information about research findings though visual displays, interactive events and discussion groups.


And in an Eastern LCRN where just under a third of PRES respondents reported that they knew how to find out the results of the study they'd taken part in, so the research team introduced a Research Completion Pack for volunteers who had completed their involvement in a study. This signposted to where study results could be found, gave volunteers the opportunity to register for further studies, and provided a certificate and letter of thanks.

Raising the profile of research opportunities

Feedback from PRES and other sources showed that many people want more and easier access to information about research opportunities, including through their health care providers.



In South West Peninsula, researchers and patients worked together to identify GP surgeries as one place where more of the public could learn about research and find opportunities to take part.





From these discussions came the concept of 'Vidibooks' – digital tablets featuring short films in which research participants talk about their volunteering experiences and which were created and used in GP surgeries.

Because these Vidibooks were so accessible, they could also help raise awareness of research in groups that are underrepresented in research, such as those with low literacy levels or English as their second language.





Research teams concluded that the use of video was a highly engaging way to raise awareness of research for patients in primary care, and further work is being done to implement the clips into a communication pack, which will include further information and promotional materials to be made available at practices across the region.
As the results show, ongoing feedback from volunteers continues to shape the ways in which research is carried out. If you'd like to explore the studies you could be a part of, head to our 'Search for a Study' section at the top of each page on this site.

---