---
To mark Diabetes Awareness Week, we spoke to Professor Melanie Davies (Diabetes Specialty Lead for the East Midlands, Professor of Diabetes Mellitus and NIHR Senior Investigator Emeritus) to get the facts, bust the myths and learn more about the critical diabetes research happening right now.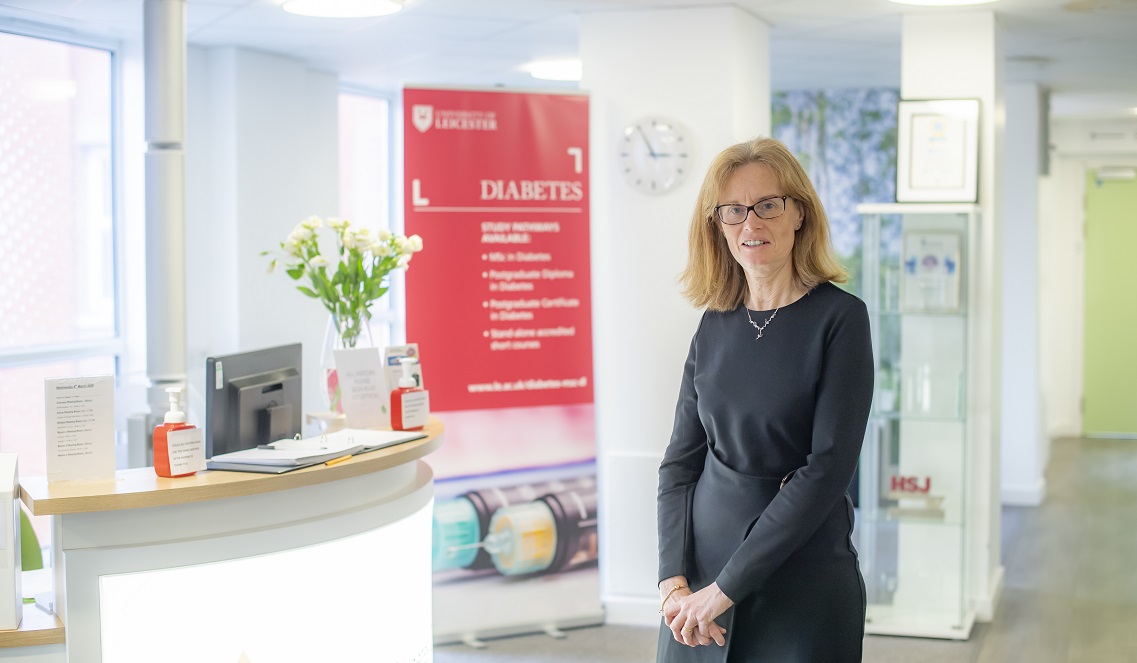 In the UK alone, there are around 3.8 million people living with a diagnosis of diabetes. It's estimated that a further 1 million people are living with the disease without even knowing it. According to diabetes.org, this number is expected to rise to 5.5 million by 2030.
People living with diabetes face a wide range of challenges. From the initial lifestyle changes in diet, exercise levels and management of blood sugar levels, to the long-term effects such as higher risk of strokes, heart attacks and nerve damage further down the line.
Myths, misconceptions and misunderstandings
Professor Davies explains that there are many misunderstandings surrounding diabetes, which can affect how it is viewed.
"There's a lot of stigma associated with diabetes," she continues, "particularly Type 2, and it's very sad. The perception is that Type 2 is completely avoidable. But, having worked in the clinic for over 25 years with many people living with the condition, you see how devastating it is, and how difficult it is for people to live with. There are some things we can do around lifestyle that make a huge difference, and some patients have had tremendous success – but the harsh reality is that that's not the case for many people I see. They certainly don't want to be in the situation that they're in."

The research that's changed the way we live with diabetes
So what does the current scope of diabetes research look like? "The majority of my work is in Type 2 diabetes," Professor Davies explains, "so I'll focus on that. I suppose we should start from the beginning."
What causes diabetes? How might you prevent it?

People generally understand that there's Type 1 and Type 2, but there are other types as well. Increasingly, we're understanding that even within Type 2 diabetes there are lots of different subgroups. They're not all the same disease. So, there's a need to understand what causes those different sub-types, and if it's possible that they can be prevented.
Then we look at what the best treatments are for people who do develop diabetes

, and whether those are the right treatments for the right people at the right time. If you look at cancer care, there's a lot of talk about personalised medicines, but within the diabetes field, we're still a way off that in terms of understanding how people will respond to certain treatments.
Further down the line, we need to consider preventing complications.

Sadly, people still die prematurely of Type 2 diabetes; they still suffer a huge burden of cardiovascular and kidney complications, such as premature strokes, heart attacks, blindness, and so on. These complications can significantly contribute to earlier death. So, we put a lot of work into helping people to prevent or reduce the burden of those complications – and then there's end-of-life care, and other aspects of managing diabetes, like management of glucose, which can all affect quality of life."
This research, as Professor Davies goes on to explain in more detail, spans a massive diversity of studies – with many significant breakthroughs in both understanding and diabetes treatments. "There was a big study called the United Kingdom Prospective Diabetes Study that looked at how low glucose levels were linked to patient outcomes, and from that we learned more about the links to kidney health and the small vessel damage caused by diabetes (so-called 'microvascular complications')," Professor Davies says.
"Also, since 2015, there have been a number of big cardiovascular outcome trials, which have involved hundreds of thousands of people living with diabetes across the world. These have shown us that with some of these drugs, it's possible to not only reduce glucose levels, but actually prevent heart attacks and reduce mortality – so that was quite a big breakthrough!" A number of other key trials have been shown to reduce major adverse cardiovascular events, slow the progression of chronic kidney disease and reduce the chance of dialysis.

Improving outcomes and personalising care
We should not forget that supporting people to manage their long-term conditions is a clinical factor in improving outcomes. Professor Davies led a trial which looked at supporting people living with diabetes to self-manage their condition.
"Back when we did this trial, there wasn't any guidance around self-management," she explains. "You might go to a clinic for half an hour every three months, but otherwise you were just left to deal with a disease that impacts on pretty much every aspect of your life 24/7 – whether that's taking your medicine or dealing with nutrition or stress levels. So we did this work across the UK, which has now become a standard part of the care provided for people with diabetes."
"The other work we've done in our NIHR Biomedical Research Centre is around physical activity," Professor Davies continues. "A lot of the prevention studies focus just on weight loss, but we also think that physical activity is important – not just because it might help with weight loss, but also because there's good evidence that if people with diabetes walk more, their risk of cardiovascular complications is less. We did an intervention which was to reduce sitting time, and that actually improved and reduced glucose levels in participants.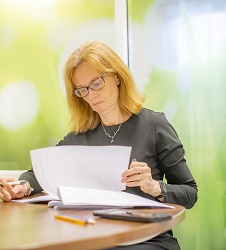 "Telling people they have to lose weight is a different message from saying 'Well, actually, you need to break your sitting time, whether by walking around the house or going out and doing the gardening.' You know, that's a much more flexible message."
Why diabetes research is still so critical
Professor Davies is keen to stress that there's still a critical need for deeper, ongoing research. "There are still huge gaps in our knowledge," she says. "Certainly in the last 10 years – and particularly in the last 2 or 3 years – there has been a massive expansion of new therapies and a much better understanding of Type 2 diabetes. However, even though there are all these massive studies, less than 5% of the recruits are aged under 40. So, unfortunately much of the evidence for our practice is not really relevant to those age groups.
"We're also looking at how best to use this recent, huge expansion of technology, how to get the best outcomes for people living with diabetes, and the interactions between drugs, lifestyle, and psychological and behavioural factors – none of which is very well understood or researched."
How to take part in diabetes research
So how could someone take part in diabetes research, if they were interested? "There's a whole spectrum of how people can get involved," Professor Davies is pleased to say. "At the moment there are:
Questionnaire studies, where we're collecting information about people's lifestyles,

Observational research, where people are filling in surveys or having simple blood tests or accelerometers done,

And more interventional studies – for example, we've done studies on vegan diets and exercise interventions, as well as a whole host of trials looking at new therapies for Type 2 diabetes.
So, there's a whole different range of involvement, from filling in a questionnaire to being on a steering group or an applicant on a research proposal."

"It's really important that people continue to help in research," Professor Davies adds. "Otherwise we can't keeping developing better treatments for people – and the research we do really does make a difference."


Want to make your mark on the future of diabetes research? Why not see the list of diabetes studies looking for volunteers?