---
According to Cancer Research UK, there are around 375,000 new cancer cases each year in the UK. The types of cancer vary massively, but the most common are lung, bowel, breast and prostate, which account for over half of those diagnosed.
Cancer research over the past few decades has been vital for progressing methods of treatment and cancer care. In this article as well as looking at some of the recent breakthroughs in cancer research, we'll get the perspective of cancer research specialists, about the areas of research they've been involved in and the changes they've seen in cancer research over the span of their careers.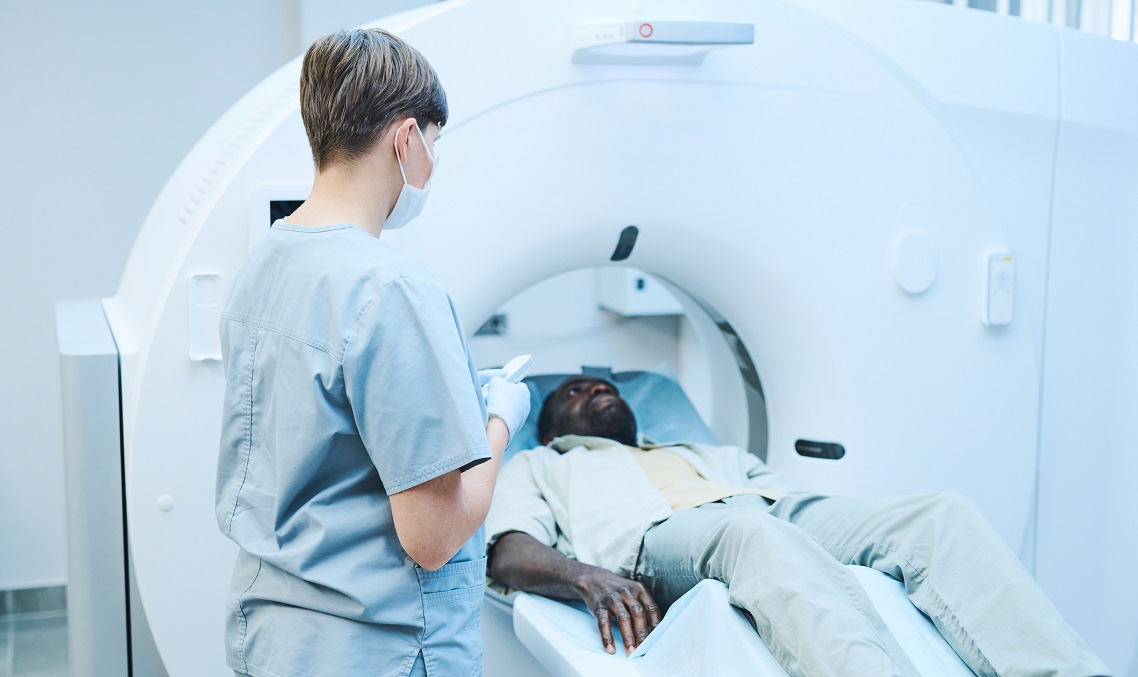 Professor Jonathan Wadsley is a Clinical Oncologist and National Institute of Health Research (NIHR) Clinical Research Network (CRN) National Specialty Lead for Cancer Radiotherapy and Imaging Research, based in Sheffield. He explains "there have been massive developments in the treatment of cancer over the 20 or so years I've been involved. In radiotherapy in particular, research has looked at different ways to deliver treatment and the number of treatments we deliver.
Historically, radiotherapy has meant five or six weeks of daily visits for treatment. But as we've been able to deliver much more targeted, sophisticated radiotherapy, there's been a trend towards giving a smaller number of bigger doses. And the UK have been highly successful in running a number of trials testing that approach in some of the common cancers. So to give the example of breast cancer we've gone from patients receiving 25 doses of radiotherapy over five weeks, to now only having to give five treatments over a fortnight.
The trials have proven that it's safe, it gives just as good outcomes in terms of curing the cancer, there's no risk of increased side effects and it's massively more convenient for the patient to have a fifth of the visits that they needed. Similar things have been replicated in prostate cancer - there was a point where men were having 35, daily treatments, and that's now down to potentially just five or even fewer than five treatments."
In radiotherapy, Professor Wadsley goes on to say, research is also focusing on using magnetic resonance imaging (MRI) scans to help deliver more targeted radiotherapy, which avoids damage to other organs and other trials are looking into stereotactic ablative body radiotherapy, which is about delivering very high dose highly targeted treatment to specific areas, for example, to tumours in the liver or in the spine, or in the lung, as well.
Senior research nurse for Cancer Research UK, Ruth Boyd is based in Belfast, and part of her role is to help co-ordinate and facilitate cancer clinical trials. Ruth explains some of the key elements of her role involve.
"I work with an amazing team of research nurses, and we work very closely with the clinical team to support the patients who are invited to take part in research. We'll explain what's involved in the study on a day-to-day basis and help educate patients and carers on things like the side effects they might need to look out for. We're also involved in providing care during treatment as well as longer term follow ups".
COVID-19 has put research at the forefront of people's minds, and Ruth says it's a real positive that people are recognising the value of research generally. "Research has to be ongoing" she explains, "With cancer in particular there are so many types – and we want to be able to look closely at an individual's cancer and try to match it up to a specific targeted treatment that might be right for them.
Treatment studies might also be available for patients who have already had all the standard of care options. We want to be able to improve symptoms and extend life but also look at the patient's quality of life and their experience."
Ruth is keen to express that cancer research is open to people at all stages of the disease "it's really important to say that research is needed, and we need we need strategies, not just around treatment, but also to better prevent cancer and to help us have early diagnosis of cancer too."
One of the most memorable major breakthroughs in cancer care in Ruth's time in research, she recalls, has been the introduction of the drug Herceptin (a targeted anti-cancer drug, used to slow the growth of cancer in advanced cases or in early-stage breast cancer after chemotherapy and radiotherapy, to reduce it returning) with breast cancer patients.
She goes on to say "drug treatments are definitely getting more refined and are increasing our ability to tailor treatment to the individual. And the trials themselves have such innovative designs. In the olds days it was just looking at one drug or combination at a time. Now we might look at multiple types of treatment in that same study to draw wider comparisons and conclusions more rapidly".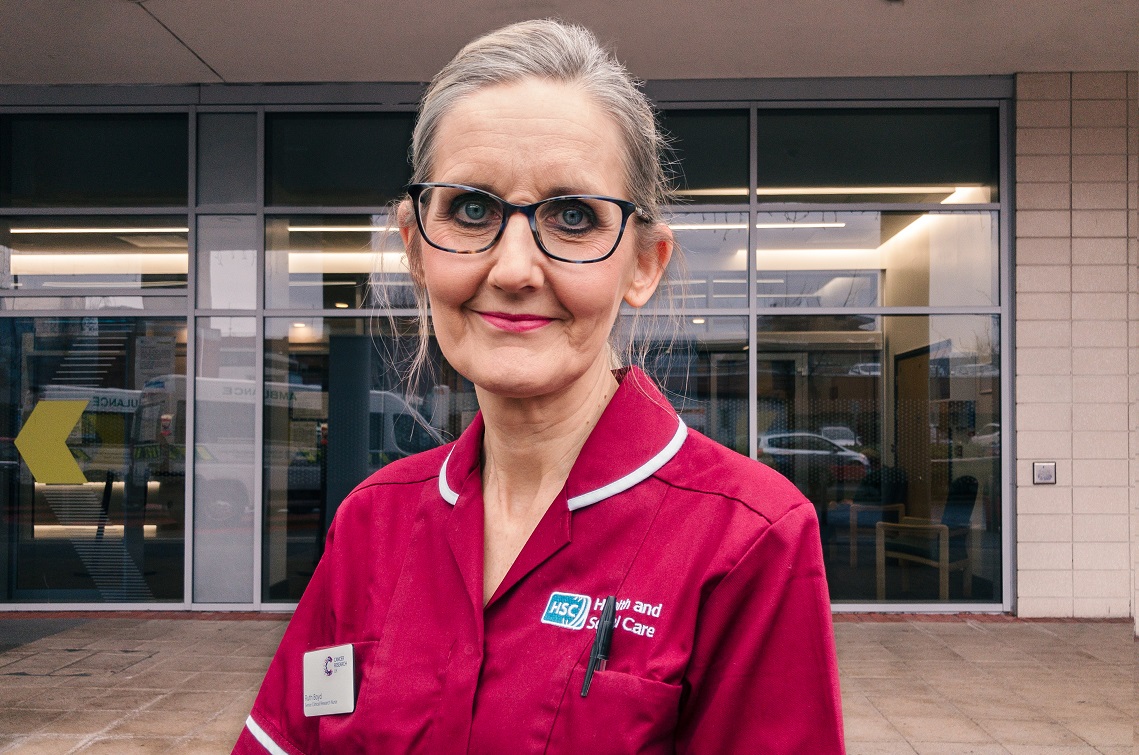 How the NIHR supports continuing cancer research
Here are a few notable cancer research studies from across the NIHR network:
The NIHR Manchester Biomedical Research Centre supported a study funded by the Macmillan Cancer Improvement Partnership, which aimed to give older smokers in deprived areas, the chance to have their lung health checked.
The study took place in a mobile unit in convenient locations such as supermarket carparks. As lung cancer screening is vital to catching the disease earlier, this was a good opportunity to reach a group of participants who may not have been screened otherwise. 10% of participants were found likely to have undiagnosed chronic obstructive pulmonary disease (COPD), which is a serious health condition, but also a risk factor for lung cancer.
The study has since been expanded to offer lung health checks across the city, in the hopes of reaching more people from deprived areas and detecting those at risk of lung cancer.
Researchers discovered that high levels of platelets (the cells in blood which can help stop bleeding) may be an indication of cancer. Almost 300,000 patients who had blood tests at their GP surgery were part of the study. Follow ups were carried about to see how many had been diagnosed with cancer within a year.
Findings included:
Cancer diagnosis increases with age, being male and with a higher platelet count

Patients with high platelet counts were at the most risk of lung, colorectal and prostate cancer

High platelet counts were not a marker of cancer in women in this study
The study is important as the findings mean blood tests could lead to earlier diagnosis of cancer while it is at a curable stage.
This study was funded by the NIHR Policy Research Programme, conducted through the Policy Research Unit in Cancer Awareness, Screening and Early Diagnosis and supported by Cancer Research UK.
Early breast cancer treatment would usually consist of 15 doses of radiotherapy across three weeks. Researchers in the FAST-Forward trial investigated whether five treatments of radiotherapy in one week could be as safe and effective.
4100 patients were recruited for the study, and carefully followed up to assess if the cancer had returned. The results showed that the outcomes of the FAST-Forward trial were similar to the usual 15 doses of radiotherapy in terms of effectiveness. This new approach to breast cancer treatment was rapidly implemented across the country in many radiotherapy centres.
The study was funded by NIHR's Health Technology Assessment (HTA) Programme and supported by the NIHR Clinical Research Network (CRN) and by the NIHR Biomedical Research Centre at The Royal Marsden NHS Foundation Trust and the Institute of Cancer Research and it was led by researchers at the Institute of Cancer Research, London.
"I've seen a quiet revolution over the past 20 years"
Professor Matt Seymour, Professor of Gastrointestinal Cancer Medicine in Leeds and national clinical lead of the NIHR Clinical Research Network for Cancer, Surgery and Oral/Dental Health, reflected on the last 20 years of his career in cancer research. "I've seen a quiet revolution over the past 20 years.
I was involved in cancer research back in the 1990s, but back then it was really just a handful of elite institutions who actually did the research. For the majority of doctors and nurses it was a question of reading the results and following instructions, rather than being involved. But starting in 2000 that all changed: research became an integral part of how cancer services in the NHS are organised, how all NHS doctors and nurses see their role; and crucially patients started getting involved in how research is designed and done.
This revolution started here in the UK and has spread around the world, so today new cancer treatments can be devised and tested much more quickly and reliably. It's something to be proud of, but the journey is certainly not over; there's a huge job still to do."
Find and take part in cancer research
Cancer research is still ongoing, and there is a broad spectrum of focus areas and stages of the disease researchers are looking at. See the full list of cancer research studies on this website and filter for your local area.