---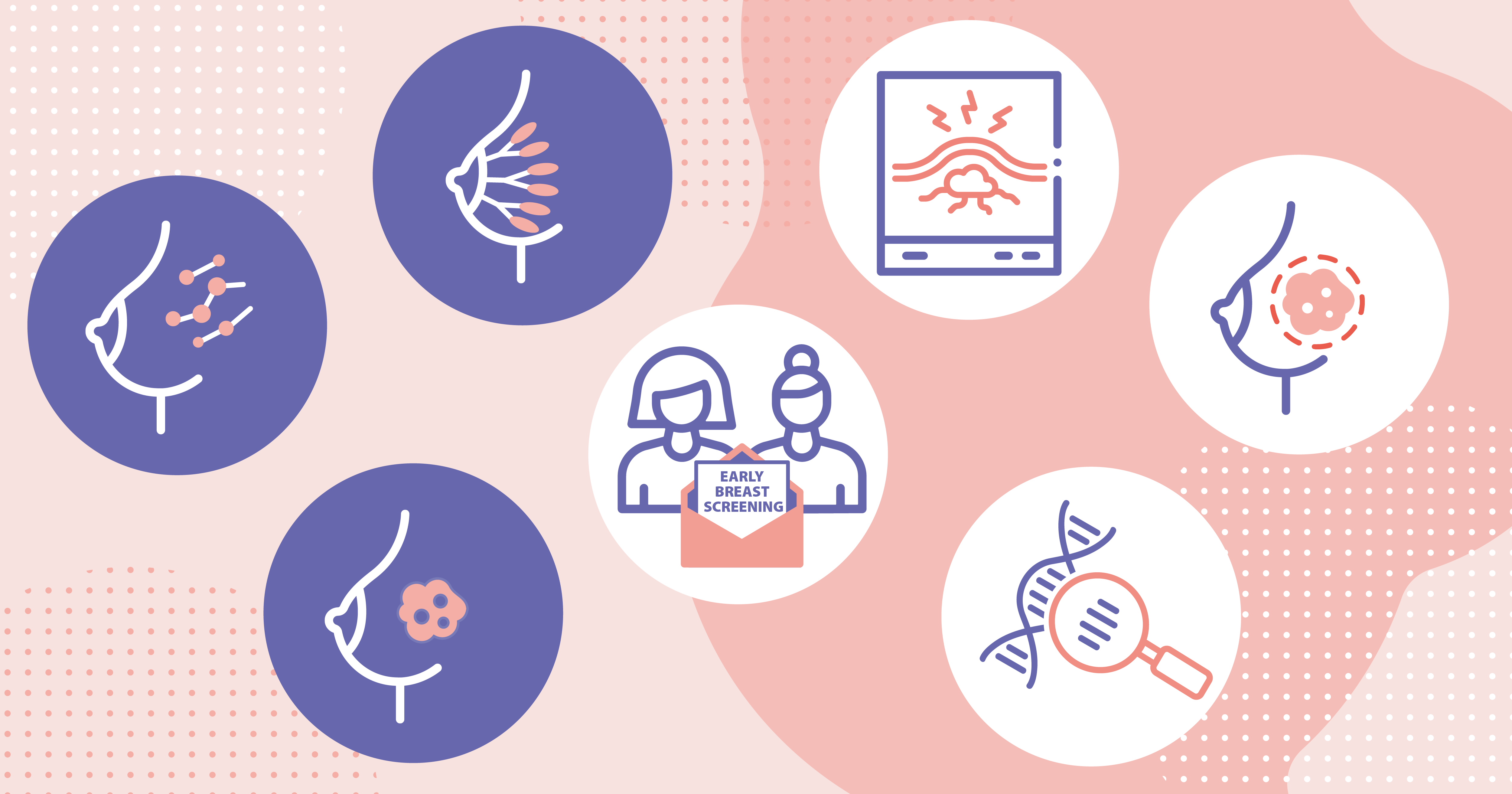 Survival of breast cancer has doubled in the past 40 years in the UK. Now almost 9 in 10 (85%) women survive breast cancer for 5 years or more.
This is largely thanks to research into breast cancer.
But breast cancer is still the most common cancer in women in the UK – with one woman diagnosed every 10 minutes. Around 55,000 women and 370 men are diagnosed with breast cancer every year in the UK.
And breast cancer is still the fourth most common cause of cancer death and a leading cause of death in women under 50 in the UK. So, there is plenty more that research can do to improve the diagnosis and treatment of breast cancer.
Extending screening for early diagnosis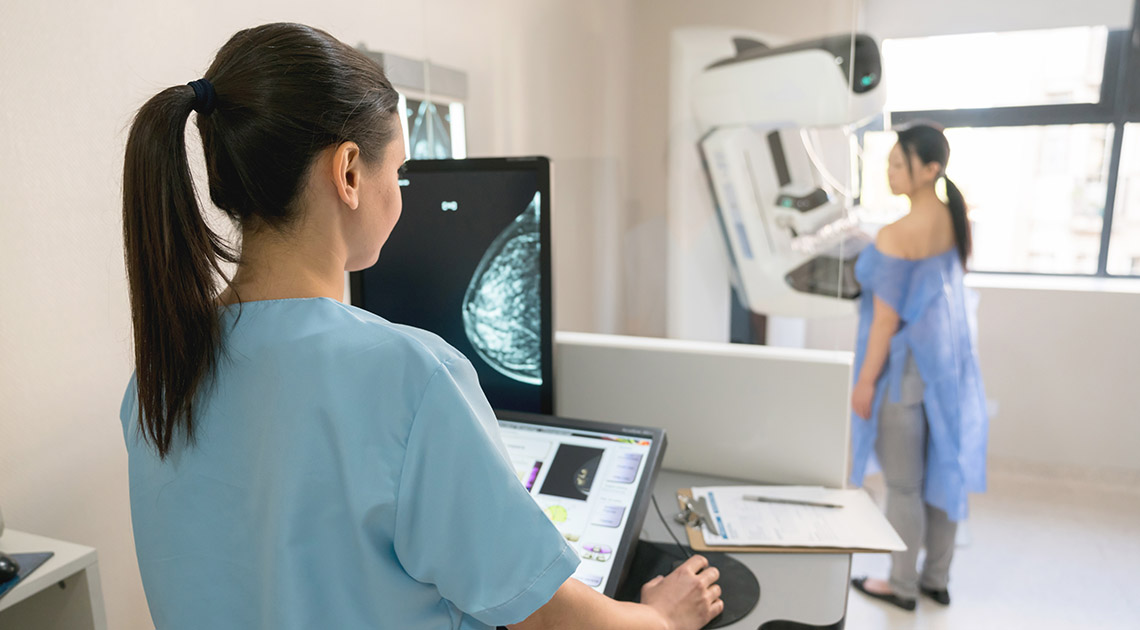 Screening programmes help identify cancer early, when it is most easily treated. Like many other countries, the UK currently has a breast cancer screening programme offering mammograms to women aged 50 to 70 every 3 years.
But NIHR-funded research has shown that screening women under 50 can save lives. During the 1990s, 160,000 women aged 39 to 41 randomly received an annual mammogram or joined the standard screening programme at the age of 50.
Analysing over 23 years of data, researchers found screening women from the age of 40 reduces breast cancer mortality by 25% in the first 10 years. It also did not increase overdiagnosis. Meaning it did not pick up extra cases of slow-growing cancers that will never go on to cause harm.
Lead researcher Professor Stephen Duffy from Queen Mary University of London said: "We now screen more thoroughly and with better equipment than in the 1990s when most of the screening in this trial took place, so the benefits may be greater than we've seen in this study."
Using AI to improve diagnosis
Artificial intelligence (AI) could also help improve breast cancer diagnosis. A recent study showed that AI can be as effective as human radiologists in detecting breast cancer from mammogram images.
Researchers, supported by the NIHR Imperial Biomedical Research Centre, designed and trained an AI algorithm using scans from almost 29,000 women in the UK and the US. The system was then used to identify breast cancer in mammograms of women who either had breast cancer or no cancer.
The algorithm did better than the radiologists who initially assessed the mammograms and the 6 radiologists involved in the study. It also made fewer screening errors – where cancer was either incorrectly identified or missed.
Reducing the side effects of surgery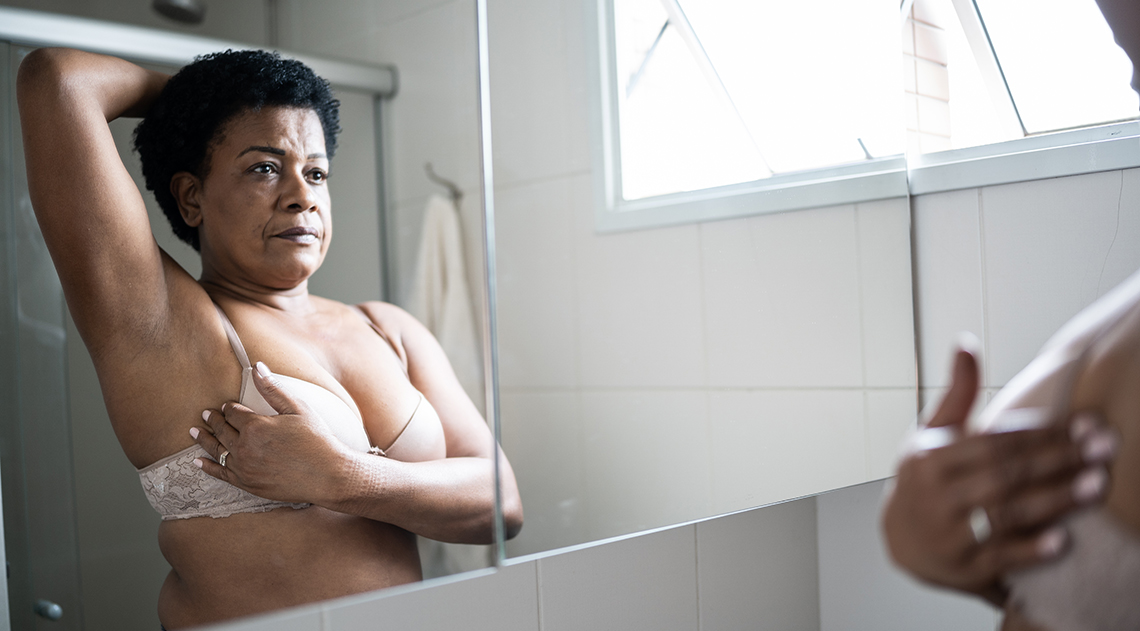 Surgery is still the most common treatment for breast cancer.
Traditionally a patient would have all their breast tissue removed - along with all the lymph glands under their arm. But thanks to research, most patients now have what is commonly known as a lumpectomy. Only the lump, a small rim of surrounding tissue and a few lymph glands are removed.
And ongoing studies, such as POSNOC and ATNEC, are trying to reduce the treatment area even further. Limiting the amount of surgery on a patient's armpits could help reduce long-term shoulder and arm swelling - a common side-effect of surgery.
Shorter shots of radiotherapy
Many patients receive X-ray treatment (radiotherapy) after their breast cancer is removed. This treatment reduces the chance of the cancer coming back by killing off any cancerous cells left over by surgery.
For many years this treatment lasted for several weeks. But pioneering studies, such as FAST FORWARD, have gradually shortened the course to 1 week.
Funded and supported by the NIHR, the study found that treating women with fewer but larger daily doses of radiotherapy over a shorter time period was as safe and effective as the standard treatment.
Condensing standard radiotherapy treatment from 15 doses over 3 weeks to 5 doses over 1 week has several benefits. It could help reduce treatment times, free up precious healthcare resources and save the NHS over £40 million per year, while delivering the same results for patients.
Another study called Targeted Intraoperative Radiotherapy (TARGIT-IORT), could reduce treatment time to half an hour.
TARGIT-IORT is delivered immediately after the tumour is removed, via a small ball-shaped device placed inside the breast, directly where the cancer had been.
NIHR-funded research found that the single-dose treatment, which lasts for around 20 to 30 minutes, was just as effective as standard radiotherapy. It also enabled women to recover and return to their normal lives quicker.
Proton beam therapy for breast cancer
Research is also developing new treatments that could improve survival while reducing negative impacts on patients.
The PARABLE trial is the first study in the UK to test proton beam therapy for certain patients with breast cancer. Proton beam therapy uses charged particles instead of x-rays to target tumours more precisely.
Funded by a Medical Research Council (MRC) and NIHR partnership, PARABLE compares proton beam therapy with standard radiotherapy. The study involves patients who are at greater risk of long-term heart problems after radiotherapy treatment.
The trial will help find out if proton beam therapy can deliver adequate doses of radiotherapy to breast tissue, while minimising off-target radiation to the heart.
Hard to treat and incurable breast cancers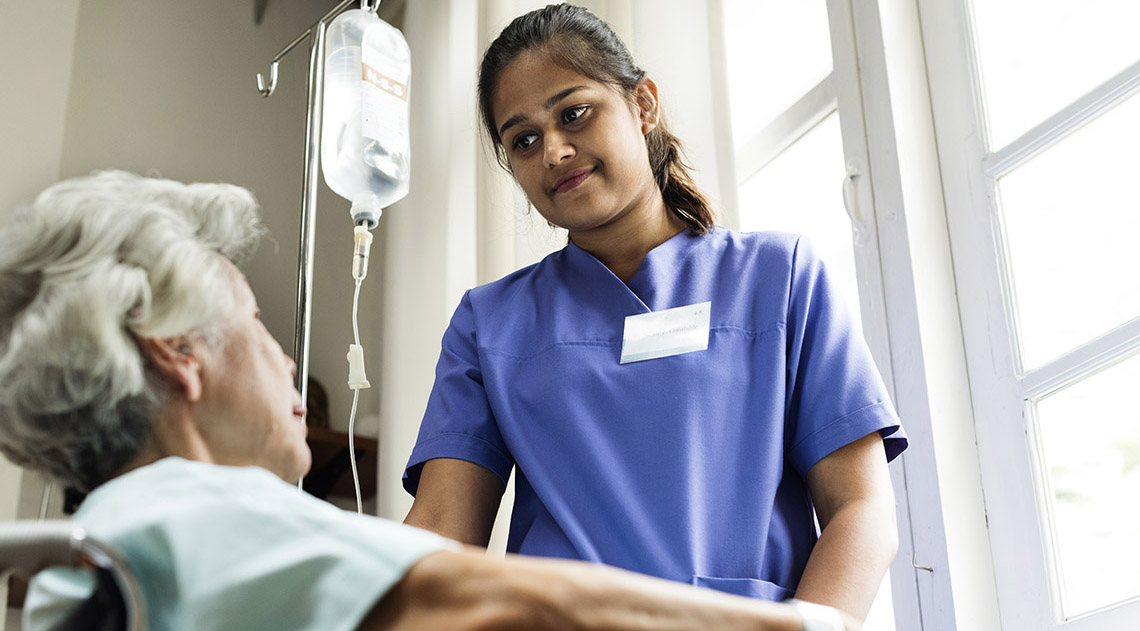 Research targeting genetic mutations is helping to personalise treatment for patients with incurable or hard to treat breast cancers. This ensures patients receive the best treatment for them.
New Welsh-led research found that patients with a specific genetic mutation were more likely to respond to a new drug called capivasertib. When treated with capivasertib and standard hormonal therapy, called fulvestrant, patients with incurable breast cancer lived for around 39 months compared to 20 months if only given fulvestrant and a placebo.
A genetic test for patients with triple negative breast cancer – the hardest type to treat – is being trialled at Belfast City Hospital. The test was developed through NIHR-funded research by Dr Gareth Irwin from Queen's University Belfast. It identifies changes in genes associated with DNA repair in cancer cells. This can predict which patients will respond to chemotherapy and those who will not. The aim is to ensure patients are only given chemotherapy if it will be effective – reducing unnecessary side effects.
Immunotherapy could also help treat triple negative breast cancer. These drugs encourage the patient's own immune system to help fight the cancer cells. Research shows that immunotherapy can improve survival in late stage breast cancers and reduce the risk of cancer recurring in the early stages.
How you can get involved with research