A large number of people in the UK live with a respiratory-related disease. Research has suggested that air pollution in our environment can make these conditions worse.
The NIHR is supporting many studies that are investigating the effects of air pollution on different groups. This includes studies involving babies, young children and pregnant women. This research will help us find ways to reduce the negative impact of poor air quality on people's health. It will also help us to learn more about how high air pollution levels affect people's health from a young age.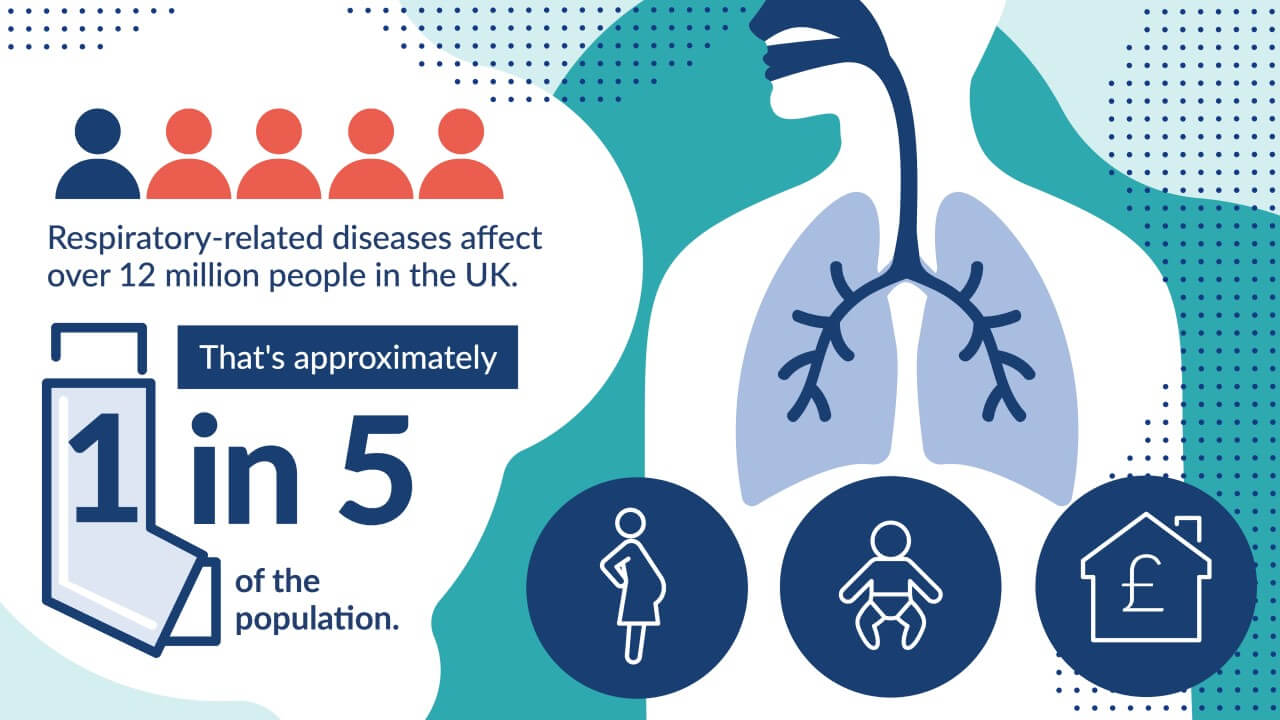 Respiratory diseases affect millions across the UK
According to data from Asthma Lung UK, more than 12 million people in the UK have some form of respiratory disease – almost 1 in 5 of the population.
Air pollution caused by traffic can seriously aggravate these conditions, leading to major health issues. In 2013, 9-year-old Ella Adoo-Kissi-Debrah, who lived next to a busy road in South London, died following an asthma attack. She was the first person in the UK to have air pollution listed as the cause of her death.
The quality of the air in our homes can also pose serious health risks, as the recent case of 2-year-old Awaab Ishak shows. The 2022 inquest into his death concluded it was due to a respiratory condition caused by prolonged exposure to mould in his family home in Rochdale.
There are several different serious lung conditions which can be worsened by air pollution. Two of the most common are:
Asthma – this is a lung condition caused by the inflammation of the airways, making it hard for a person to breathe properly. Irritants such as animal hair, tree pollen, and air pollution can trigger an allergic reaction. In some cases, the reaction could require hospital treatment.
COPD - chronic obstructive pulmonary disease is a disorder that limits the size of the airways in the lungs. This makes the lungs more easily obstructed and can cause serious breathing difficulties.
The risks of air pollution
Data from a UK Government 'Health Matters' report suggests that air pollution could be responsible for up to 36,000 deaths annually. On top of this, research has found that long-term exposure to airborne pollution can potentially reduce a person's life expectancy.
That's why the NIHR is co-funding the 'RESPIRE' study to find out how everyday pollutants can affect the health of unborn babies and young children.
Previous studies, such as a 2013 study which evaluated data from over 3 million births across 9 countries, have found that pollution can negatively affect the size of babies and increase the risk of premature birth. These studies have offered useful information about the dangers of pollution, but they don't offer as much insight on the specifics of how it can affect children's growing bodies.
The RESPIRE study aims to fill in these gaps in our knowledge, by finding out how air pollution that pregnant women are exposed to pass to their babies and affect their development.
Professor Cathy Thornton, Professor of Human Immunology at Swansea University and RESPIRE study lead, says: "Our UK-wide collaboration will be the first to explore how pregnant women might respond differently to air pollution, as a way of understanding the health consequences for their children."
Nasal swabs and blood samples will be taken from the women during their pregnancy. These samples will then be exposed to various chemical and biological contaminating substances, as well as other airborne materials such as pollen and viruses.
The team will also measure air pollution levels in the homes of pregnant women and the impact the pollution has on their health. They will also follow the health of the baby during the first few years after its birth.
This 4-year project has received £3.4 million of funding from the NIHR and UK Research and Innovation (UKRI) as part of the Strategic Priorities Fund's Clean Air Programme.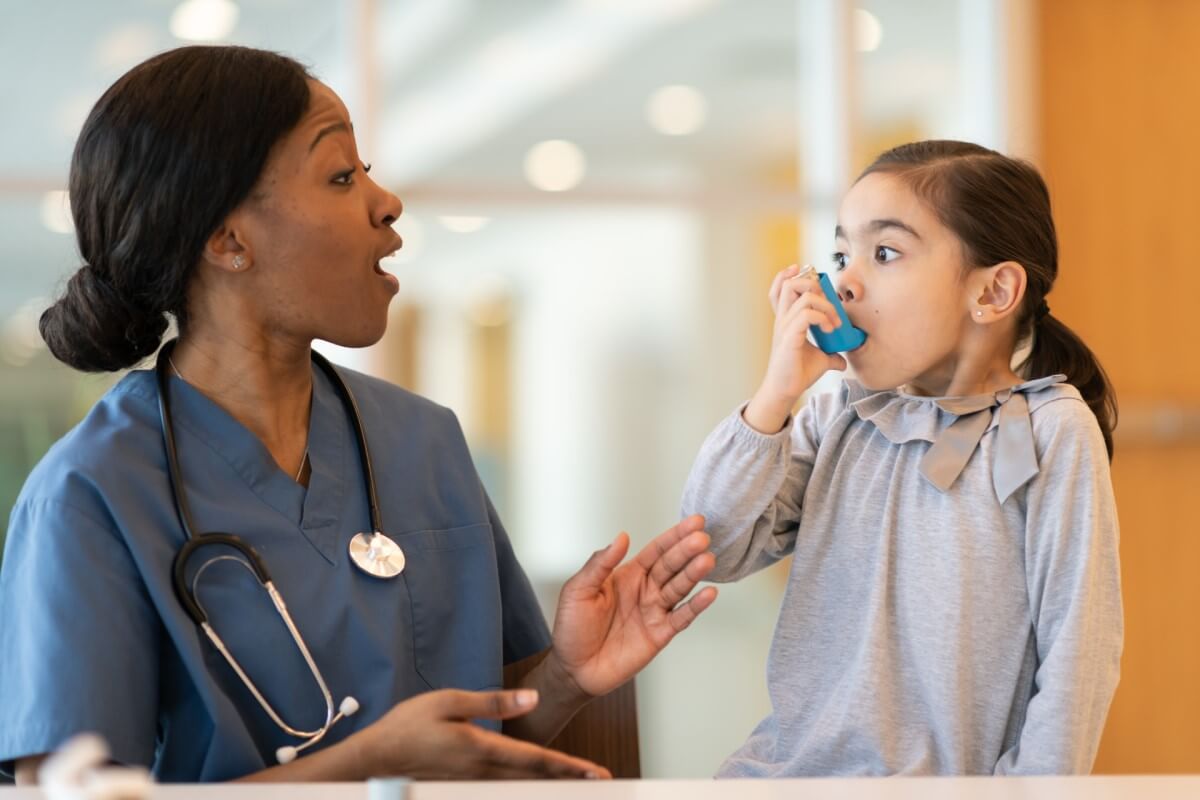 Monitoring the most vulnerable
Since our modern lifestyles mean we spend around 80% of our time inside, indoor pollutants and allergens can pose a real issue for people's health. These can come from smoking, wood burning stoves, open fires, cooking, cleaning products, household dust and more. The people most affected are those with existing respiratory conditions, particularly COPD and asthma.
The 'indoor air quality in respiratory disease' study funded by UKRI will improve understanding of how air quality in the home can affect vulnerable people with breathing disorders.
The study team is surveying patients with asthma and COPD to understand the likely sources of air pollution in their homes, and asking them to keep a diary of their symptoms. The team will also install a monitoring device in patients' homes to gather data on air quality and pollutant levels. This will enable researchers to see how indoor air quality impacts those with respiratory conditions, so they can develop ways to reduce the negative effects of air quality on people's health.
Improving the air we breathe
Since 2008, the Low Emission Zone has been in place across Greater London to improve air quality. This aims to reduce emissions by charging people who drive through London in vehicles that significantly contribute to the city's air pollution issues.
To help evaluate how this measure was affecting public health, an NIHR-funded study assessed the respiratory health and lung development of more than 2,000 primary school children during the first 5 years of the Low Emission Zone.
The study found pollution levels within the Low Emission Zone fell overall by around 10% since 2008, but there was a large amount of variation across the zone. The study also confirmed earlier findings that children who live in areas of high pollution have smaller lung capacity, which indicates an impact on organ development.
However, the researchers didn't record an improvement in the respiratory health of 8 to 9-year-olds living within the zone.
The researchers believe the project may have needed to monitor children over a longer time period before any positive impacts on health could be seen.
Many other cities and towns are implementing traffic reduction schemes as part of their plans to improve air quality. This includes Bradford in West Yorkshire. The NIHR is funding the 'Born in Bradford Breathes' study to evaluate the impact of Bradford's Clean Air Zone.
The study is gathering data on air quality and health from the 3 years before and the 3 years after the scheme was introduced. Data from half a million Bradford residents will be used as part of this study.
The study will compare data between more and less deprived areas of the city and different ethnic groups. This will help the study team understand how the Clean Air Zone is impacting air quality, health and health inequalities in the city.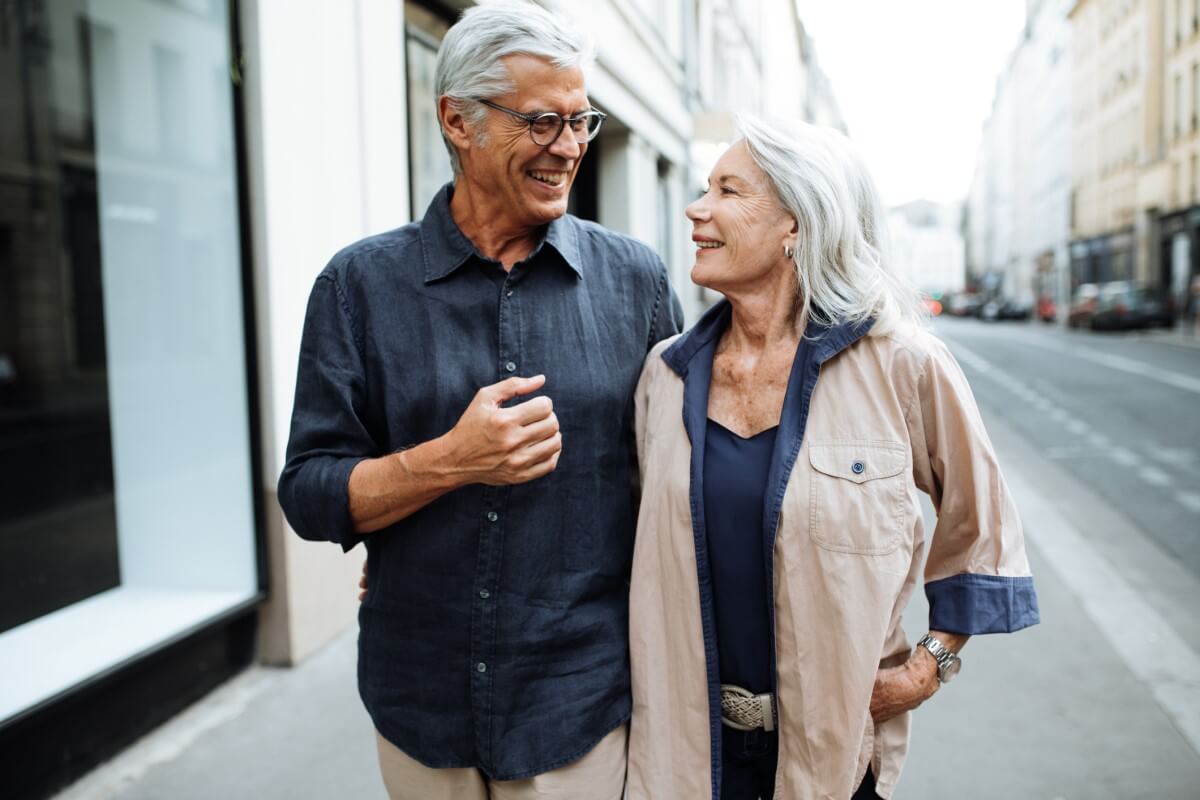 How you can get involved with research